Welcome to Shanghai
Shanghai is a mesmerizing city and a fantastic place to be, no matter if you are here for only a couple of days or planning to stay for a long time. With its 22 million inhabitants, this vibrant city has a lot to offer and you will rarely find yourself bored. Shanghai is an exciting blend of old and new - though these days you have to search harder to find the old than just five years ago. You can get everything from the cheapest bric-à-brac to the most expensive high-end luxury goods you can imagine. Food-wise, you will not be dissappointed! Shanghai is a melting pot of different cuisines, both Chinese and foreign. You can dine with exquisite views of The Bund at sky-rocketing prices, try a bowl of hand-pulled noodles in the street - or go for one of the many options in between.
Generally speaking, it is very easy and safe to get around in Shanghai as a foreigner. The metro system works very well and will take you to almost anywhere in the city. Taxis are all around and they provide an alternative to the busses and trains, however slightly more expensive. These days, more and more people in Shanghai are able to communicate in English, making life for foreigners fairly easy - but do not be surprised if once in a while you encounter staff at a local restaurant or taxi drivers, who do not speak English at all. For this reason, it is advisable to always carry a business card or a print-out of your destination written in Chinese characters.
But, be careful...
Even though Shanghai is a very safe city to travel and live in, there are a couple of things, you should be aware of. One is pickpockets! In China, you should be just as careful about your possesions as anywhere else you might travel to. If you do not pay attention to your belongings, you might find yourself without your camera, wallet, iPad, computer or mobile phone. And going to the police station to report your stuff stolen is such a hassle and may end up taking the better part of a day - therefore it is much better to try to avoid theft in the first place.
Another thing to be aware of is the so-called "tea scam." This happens to many foreigners - especially the ones visiting the country for the first time, who are eager to learn about the country´s rich tea culture and open for meeting new friends in China.
The Tea Scam
What usually happens is that you are approached by a couple of young Chinese people. The Chinese scammers are usually very charming and will act interested towards you. They will want to learn where you are from, how old you are, what your job is, and so on. They might tell you that they want to practise their English and also ask you to take pictures of them. At one point, they will ask if you would like to go to a tea house (or to a tea festival) - and this is where you should get suspicious and decide to end the meeting! If you go to the tea house, you will be offered a variety of different teas presented as samples. However, by the end of your visit, you will be presented with a bill for each of the cups of tea that you have had (and they are expensive). Some foreigners are lucky and end up only paying a couple of hundred RMBs for their "free tea" while others are presented with bills of thousands of RMBs.
If you want to explore and enjoy China´s amazing tea culture, be sure to enter a tea house on your own account and not let yourself be dragged there by eager strangers. If you follow this simple rule, then you have an amazing tea journey ahead of you.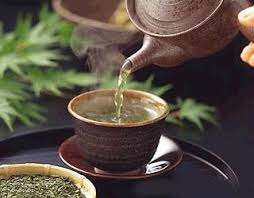 Surviving Shanghai
Practical information on studying and living in Shanghai.