Research
One of the main tasks of the Nordic Centre is to promote research activities between its member universities and researchers in China. In order to serve its member universities, and researchers wishing to cooperate with Nordic member universities, the Nordic Centre has developed into a versatile research platform that is capable of supporting researchers in different ways: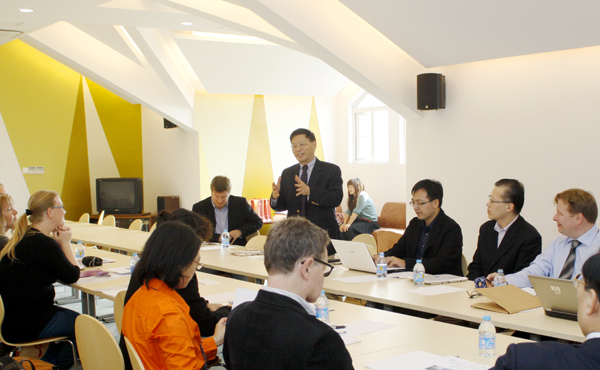 We can help organise conferences, seminars, workshops or research meetings.

We can offer office space for member university researchers visiting China

We have a library with books and journals both on China and Nordic countries

We can promote the creation and development of different research networks

We have a modest grant scheme to support research cooperations between Nordic member universities and universities in Shanghai region
In most of our research related activities we receive support from the Nordic Centre Research Fellows.
As the Nordic Centre is not a research institute itself, the research activities held at the Nordic Centre are almost always initiated by our member universities. As a truly multidisciplinary research platform, the Nordic Centre is open for all kinds of research activities. If you wish to organise a research activity at the Nordic Centre, you are welcome to contact us.