History of the Nordic Centre
The Nordic Centre was started as a joint project between Fudan University and 14 Universities from Denmark, Finland, Norway and Sweden in 1995.
The original idea came from a group of Norwegian professors who all had cooperation with Chinese colleagues at Fudan. Thanks to active support from Fudan the idea could be realized. The fact that Norwegian Prime Minister Gro Harlem Brundtland attended the inauguration ceremony contributed to much publicity and a wide interest for the Centre from the start.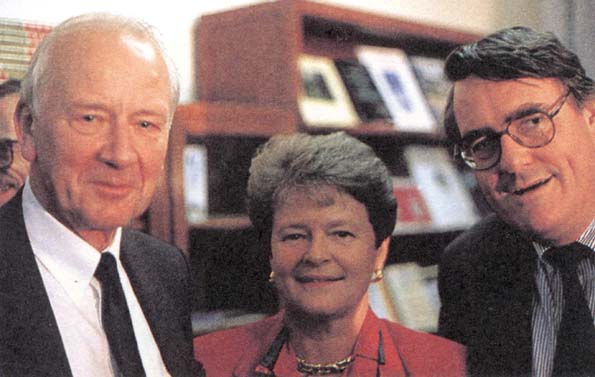 In November 2001, the Nordic Centre Council welcomed Helsinki University of Technology, the University of Tampere and the University of Turku as new members. Three years later, in the beginning of 2004, the Nordic members became 20 when Stockholm University, the Royal Institute of Technology (KTH) and University of Joensuu also joined the Centre. At the same year, the Nordic Institute of Asian Studies, (NIAS) became the associate member of Nordic Centre. In April 2006, Nordic Centre welcomed University of Iceland to be its 25th member univerity. In May 2008, Aalborg University in Denmark became the 26th member of the Nordic Centre. In 2012 Lappeenranta University of Technology in Finland marked itself as the 27th member.
Since the opening in 1995, the Centre has helped to establish links between a large number of Chinese and Nordic researchers and academic institutions. These links have resulted in a wide range of activities including research cooperation, student and teacher exchange, conferences and seminars. During 2012, approximately 3000 students visited the Nordic Centre and used our facilities and services. At the same year, the Nordic Centre had over 10 official visits and more than 200 academic staff members visited and used the services provided by the Centre.